My Fellow Advertising Friends,
In this election cycle, I have accumulated zero delegates, I have insulted only one person - but hey, that steak the other night was so tough it brought new meaning to where the rubber meats the road – and the only debate I became part of was just how bad my beloved Chicago Bears would be last season. But, can you win without any delegates? Of course you can, particularly when it's the American Advertising Awards competition.
The other night, my fellow marketing friends, TMA+Peritus came up big, again. This time around, we won 13 awards bringing our total American Advertising Awards in the last three years to 48 – and almost all of them for our web and digital work. Hail to the Brief, the creative brief that is, because today we celebrate with a chicken in every pot, a car in every garage, and a promise in every brand. Thanks to our clients for being, well, great clients.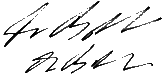 Tom Marks
Winning Entries:
Fresh Madison Market • Best Consumer Website • Best Writing Any Entry
Fresh City Market • Best Webisodes • Judges Choice Award — Best Entry
Sprinkman Real Estate • Best Consumer Website • Best Technology, Interface & Navigation
WTS Paradigm • Best B2B Website • Best Responsive Design Website • Best Writing Any Entry
Workloud • Best B2B Website • Best Responsive Design • Best Writing Any Entry
TMA+Peritus • Best Email